You've probably heard of events like Coachella and Stagecoach, which seem like fun to go to, but what could be even better is going to a festival closer to home, like Lollapalooza!
     Just outside of Chicago at the renowned "Grand Park, millions of fans gather in Chicago every year to attend Lollapalooza from all over the world. The famous musical performers, beautiful lakefront location, and unmatched summer vibe of the festival are all available to those who are fortunate enough to secure tickets, all against the backdrop of Chicago's stunning cityscape.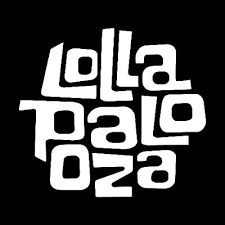 Anyway, it originally started as a touring event in 1991, but several years later, Chicago became its permanent location. Lollapalooza has also featured visual arts, nonprofit organizations, and political organizations. Lollapalooza was also founded in 1991 by Jane's Addiction leader Perry Farrell as a multicity venue for his band's farewell tour. Farrell claimed that he chose the festival's name—an archaic word meaning "extraordinarily impressive"—after he heard the word used in a Three Stooges film.
     Throughout Lollapalooza's first year's success in 1992, they had even more popular artists perform at their festival, such as Red Hot Chili Peppers, Ministry, Ice Cube, Soundgarden, The Jesus and Mary Chain, Pearl Jam, Lush, Rage Against The Machine, Cypress Hill, House of Pain, Stone Temple Pilots, and Temple of the Dog. From there, it has grown significantly between 1991 and the present (2023). Recent performances by performers include those by Kendrick Lamar, The 1975, Lana Del Rey, and Karol G. Kanye West, Daft Punk, and Paul McCartney, a former member of "The Beatles," are just a few of the icons who have performed on this event.
     Lollapalooza focuses on genres including alternative rock, heavy metal, punk rock, hip-hop, and electronic dance music. At the time of publication, four-day general admission passes start at $503 before fees on Vivid Seats. Single-day passes are available for as little as $124 before fees. A Lollapalooza ticket cost roughly $31.50 in 1991. A general admission ticket today will set you back at least $365.  And if you want to know more, here is the website for it: https://www.lollapalooza.com But lastly, as for my subject, I believe it's something I can't live without since it involves music and musicians I listen to who perform there and bring me back to music, much like seeing an artist you love perform is a chance of a lifetime. And because it seems like a dream come true, if I ever get the chance to go to this festival and watch artists who I admire play, it will be an experience I'll never forget.