ALERT: NEW ROBOTS COMING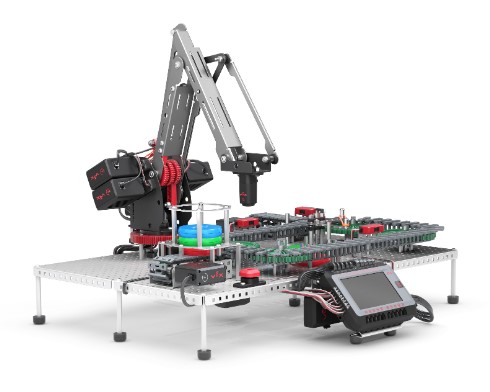 Thanks to Federal Perkins funding, Aiken will be receiving eight brand new VEX Workcell robots for next year's robotics courses.
In recent years, our robotics courses have been relying on legacy VEX clawbots to teach our students robotics but now we will have brand new VEX Workcell robots. This is a major addition to our robotics program, as it will offer student's their first experience with industrial robotics. "Workcell acts as a primer, introducing students to manufacturing concepts like construction, palletizing, and coordinate planes to empower the manufacturing workforce of the future with a foundation of understanding," according to the VEX website.
This addition to our robotics program at Aiken will ultimately allow students more hands on opportunities to work with VEX products and build robots. The Engineering department is very excited for this new addition to our program.